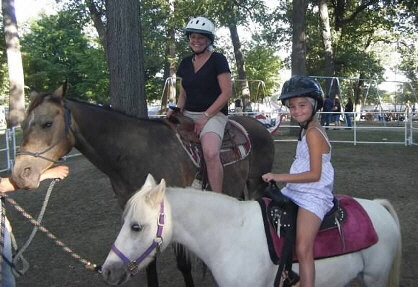 Indiana Pony Parties is a family owned pony riding business. We specialize in bringing fun and gentle ponies to events of all sizes. Our ponies enjoy giving rides, being petted, and making special memories for you!
Church Events
School / Day Care Events
Family Parties
Fund Raisers
Community Festivals
Neighborhood Parties
Perfect for any event
---
Our gentle and well-groomed ponies will delight riders of all ages at your special event.
We will bring ponies that are appropriate for the sizes and ages of those attending your event.
All ponies are hand led by friendly, attentive, and interactive leaders.
We will help you determine the number of ponies needed as well as the amount of time that would best fit your specific situation.
We are flexible about the location of your pony rides. We can walk ponies on yards, driveways, parking lots, cul-de-sac, fields, and woods.
We will bring fencing to enclose the area reserved for pony riding. We will arrive a few minutes prior to your event and always clean up after our ponies.